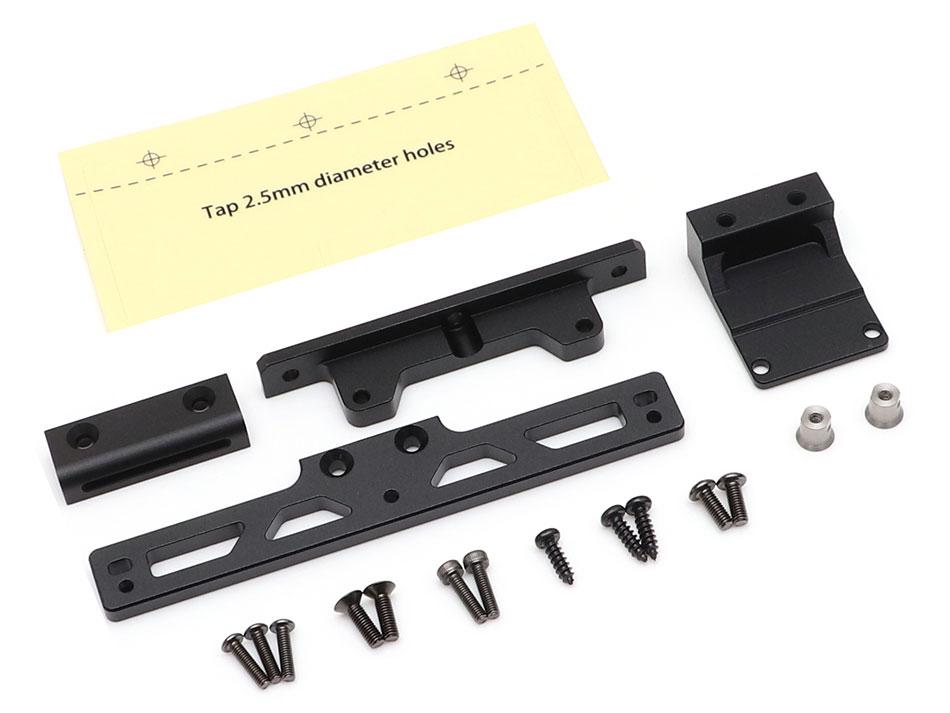 Boom Racing Aluminum Body Mount (Quick Release) for TRC Rover SUV 1/10 Hard Body
This is a set of BRX01 Aluminum Body Mount for the Team Raffee Co. Rover Gen 1 SUV 1/10 Hard Bodies. Fits both 2-door and 4-door versions that are both in 313mm (12.3") wheelbase.
This body mount uses the BRX01 quick-release mechanism so that you can have the body on or off quickly.
To use this alum body mount, you will need:
+ Team Raffee Co. Rover SUV First Gen 1/10 Hard Body 313m (12.3")
TRC/302457
or Team Raffee Co. 5 Door Rover SUV First Gen 1/10 Hard Body 313mm (12.3")