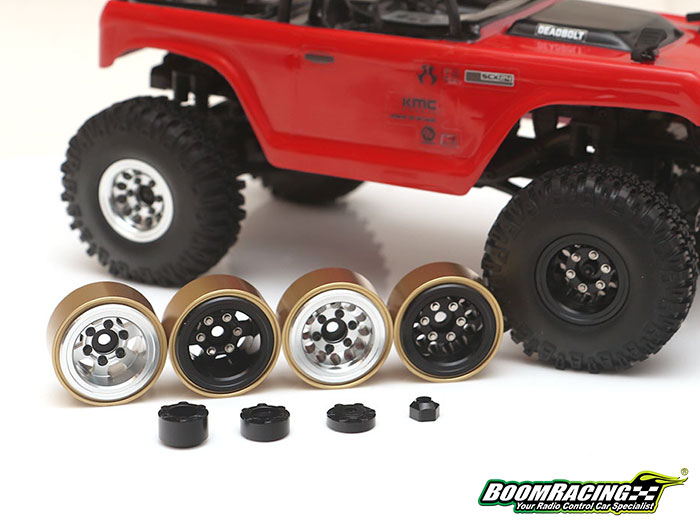 Boom Racing KRAIT 1.0" Beadlock Wheels for 1/24 Mini Crawlers
KRAIT™ wheels come from a heritage in OG crawlers and Ultra 4 racing, winning multiple U4RC races around the world, and certified tough and durable in extreme events. The new KRAIT™ 1.0" Beadlock Wheel for mini crawlers is where functionality meets performance and scale appearance.

Weighing at 36 grams per wheel, the KRAIT™ 1.0" wheel is significantly heavier than stock plastic wheels. No matter if you are going for more performance or simply want better-looking wheels, upgrading your wheels is one of the first things you can do to your mini crawler. There are major advantages for crawling performance, most noticeably by lowering the center of gravity (CG) of the entire vehicle. The lower CG helps the truck stay planted onto the ground when climbing and descending, thus having fewer rollover accidents.

These 1.0" wheels have the latest features updated such as reversible design for standard and deep-dish setup, and slotted removable hubs for durability and added adjustability.

Each set comes with two full sets of black and silver scale screws for your choice.

Features:
High-quality brass beadlock wheels upgrade for lowering the center of gravity, keeping your mini crawler planted on the ground
Reversible wheels - with "tuck-in" and "deep-dish" looks option
Strong and durable construction using high precision CNC billet machining
Removable wheel hub design
Highly adjustable - includes three sets of aluminum wheel hubs (0.5/2.5/5.0mm)
Clamps down tire bead properly
Easy to assemble - six lugs straightforward design
Start building right away - an aluminum scale hardware tool is included

Specification:
Size:

Height: 1.0" (25.4mm)
Width: 0.63" (16mm)

Weight:

Brass Center Ring: 29.5g
Alum Barrel (Front/Rear): 2.0g/2.5g
Fully Assembled: 35g per wheel
Without Hub & Hardware: 33g per wheel
MXT6-1005: 0.5g
MXT6-1025: 1g
MXT6-1050: 1.5g

Offset

Standard Setup

0.0mm w/ MXT6-1005
2.0mm w/ MXT6-1025
4.5mm w/ MXT6-1050

Deep Dish Setup

3.0mm w/ MXT6-1005
5.0mm w/ MXT6-1025
7.5mm w/ MXT6-1050

Bolt Pattern: 6-Lug

Scale Tool (included):
1.5mm Socket for M1.6 Scale Screws
4mm Socket for M2 Driveshaft Nuts
5mm Socket for M2.5 Driveshaft Nuts

Includes:
4x Front Alum Wheel Barrel
4x Rear Alum Wheel Barrel
4x Brass Center Ring
4x 0.5mm Alum Wheel Hub Adapter #BRMXT6-1005
4x 2.5mm Alum Wheel Hub Adapter #BRMXT6-1025
4x 5.0mm Alum Wheel Hub Adapter #BRMXT6-1050
4x Alum Wheel Hex
24x M1.6x5 Scale Screw (Black) #BRW780938EBK
24x M1.6x5 Scale Screw (Silver) #BRW780938ES
1x Scale Tool #BRT10055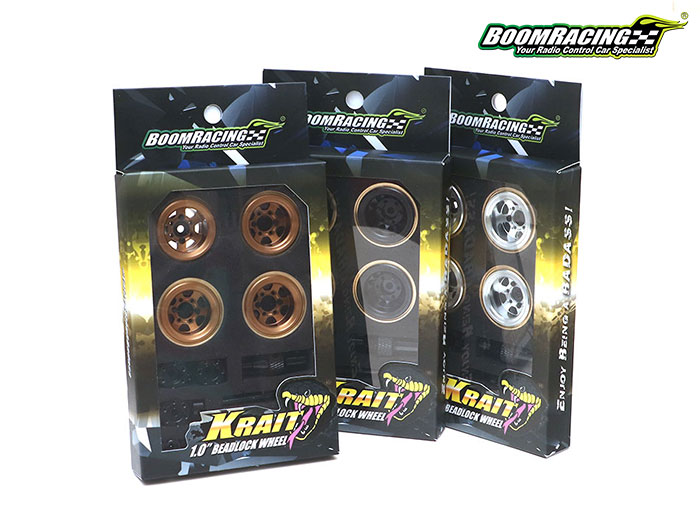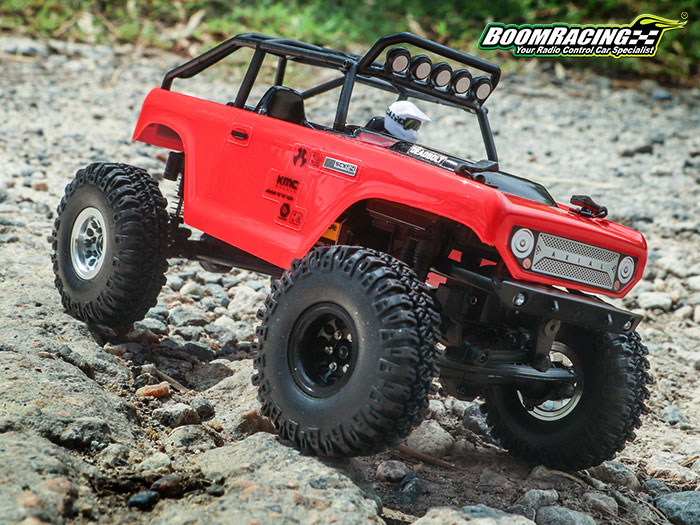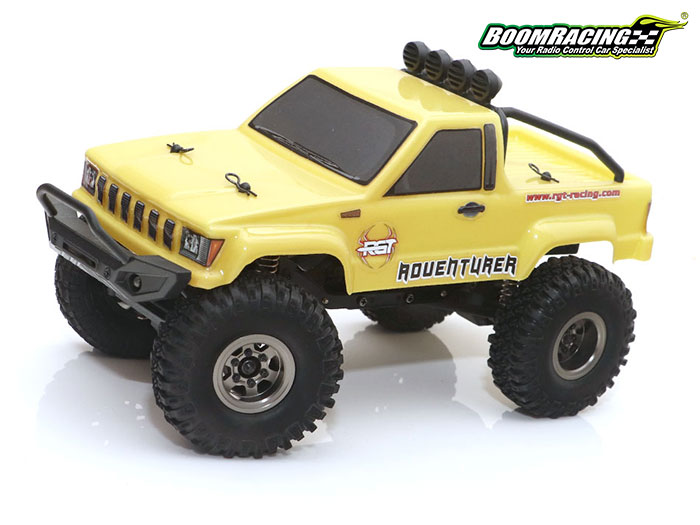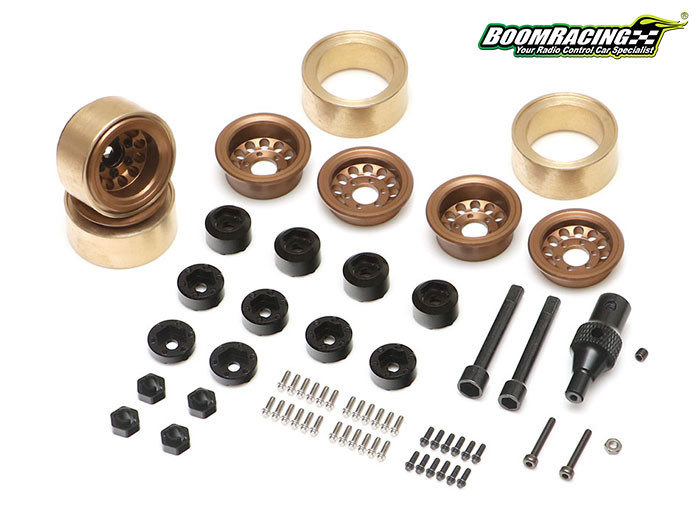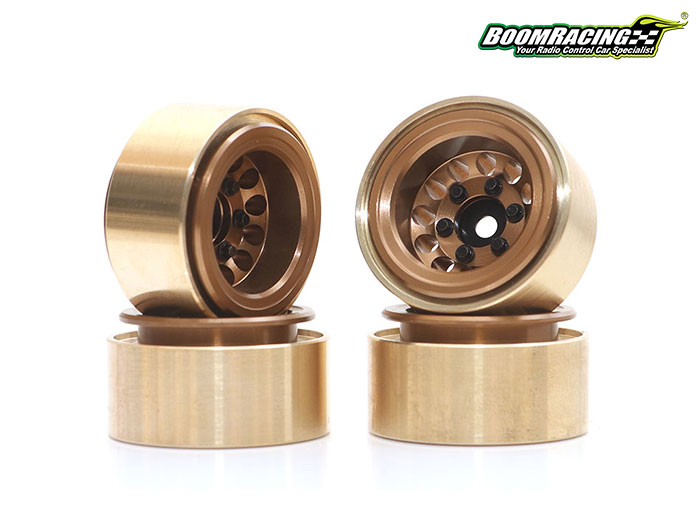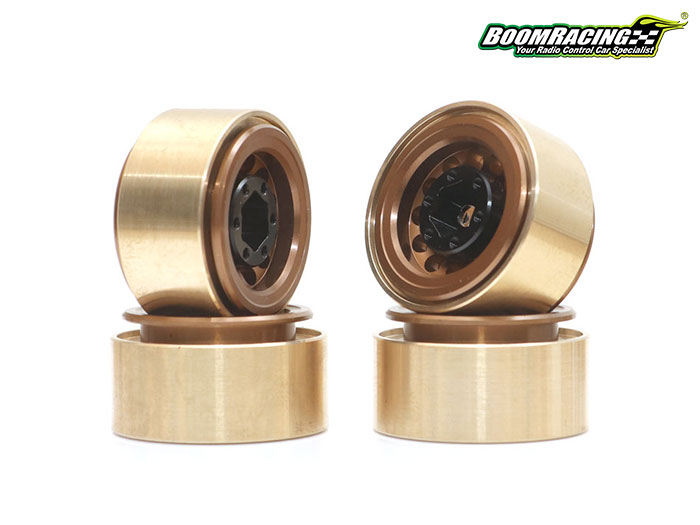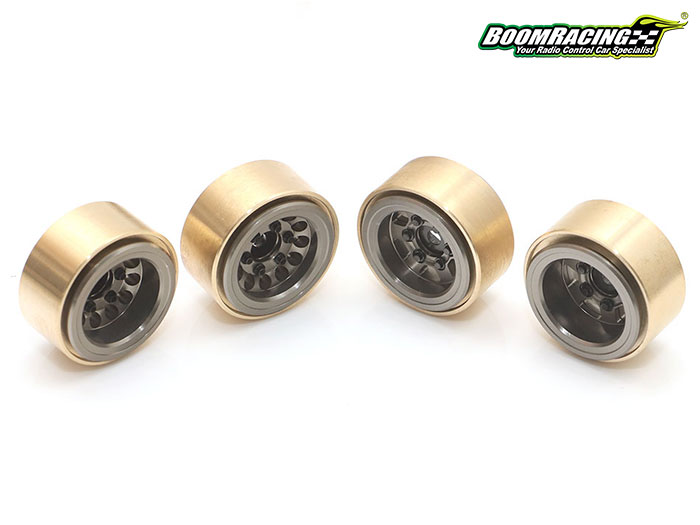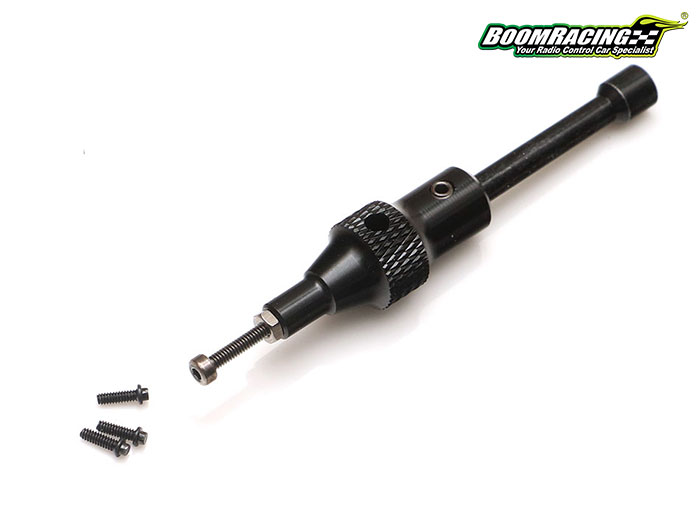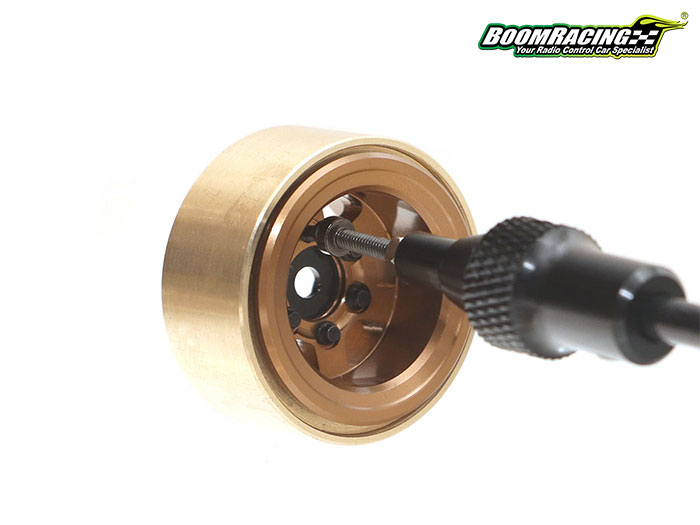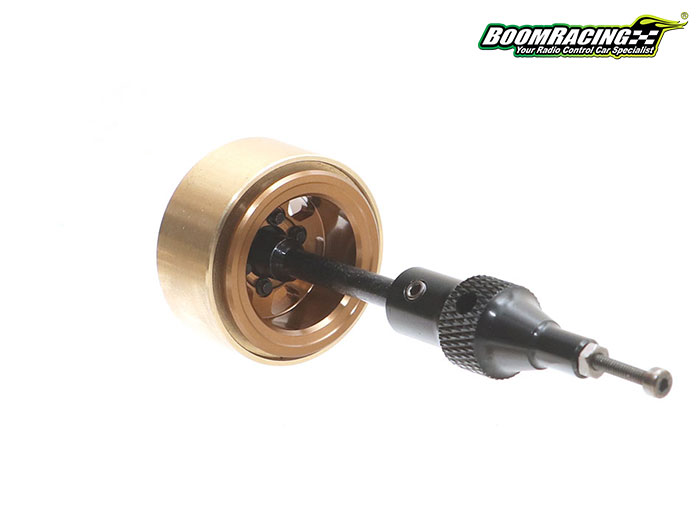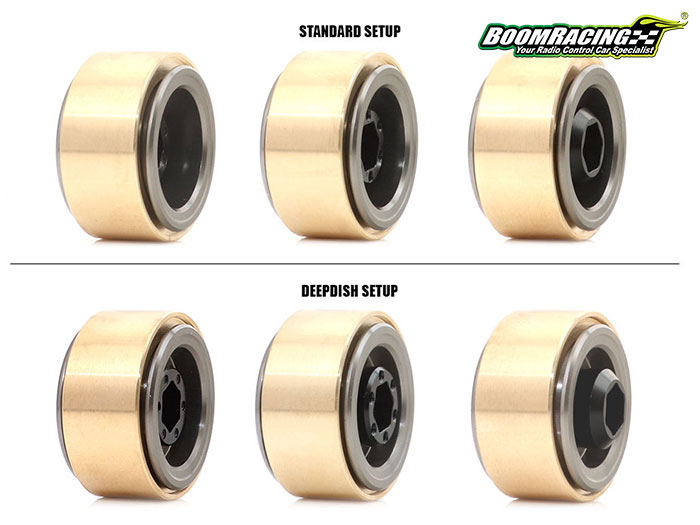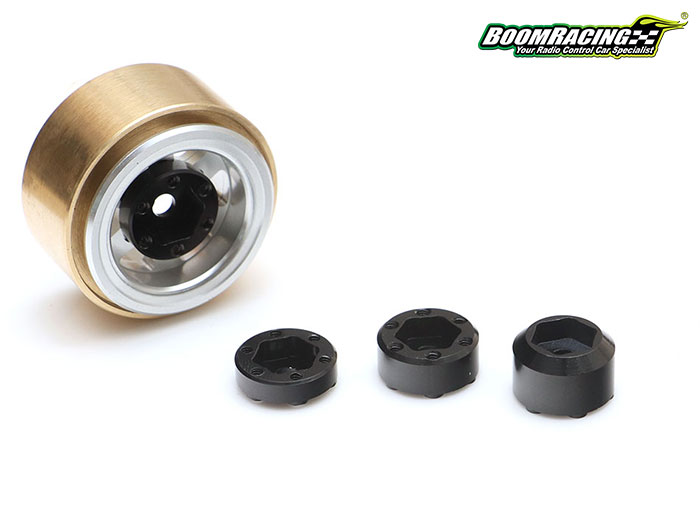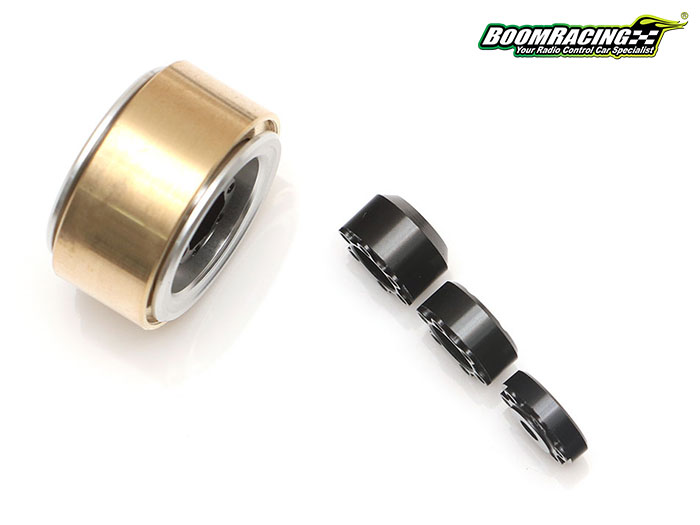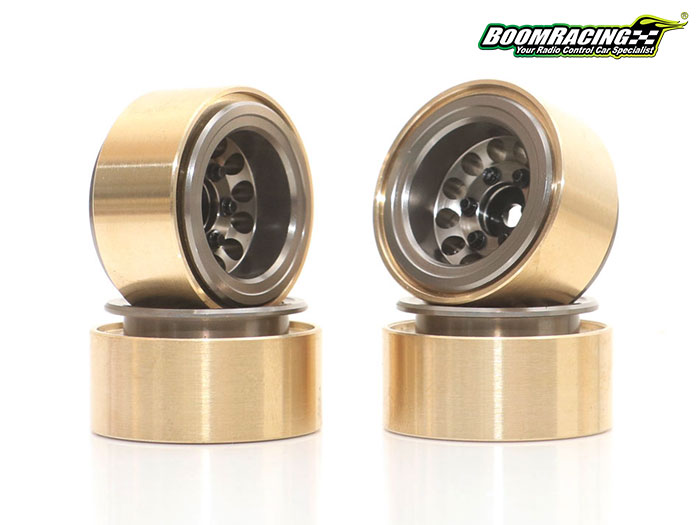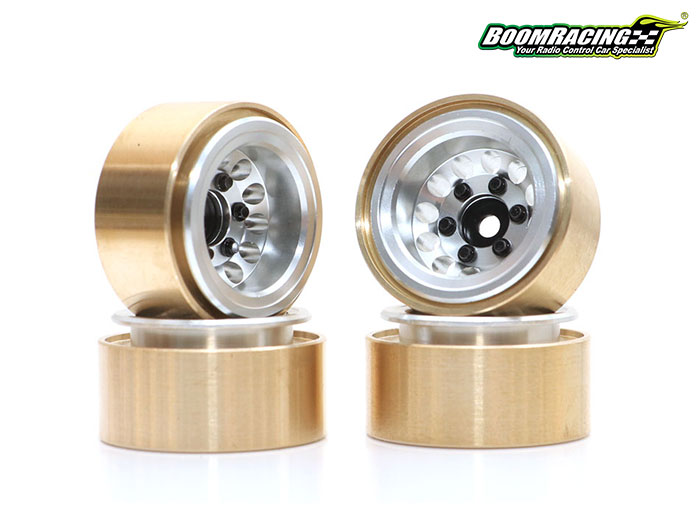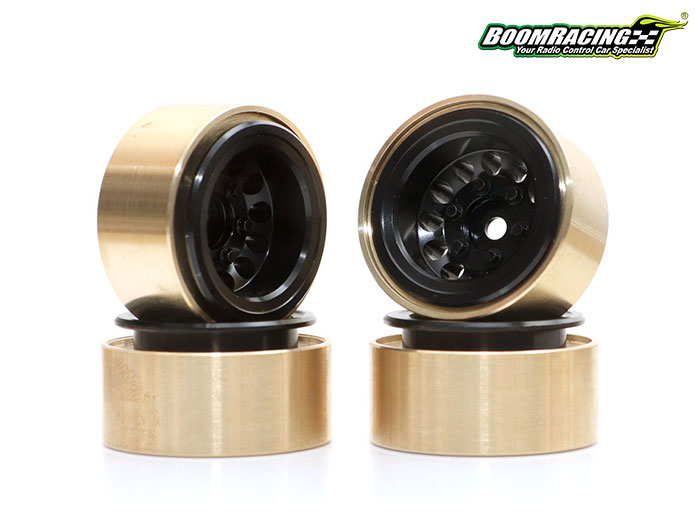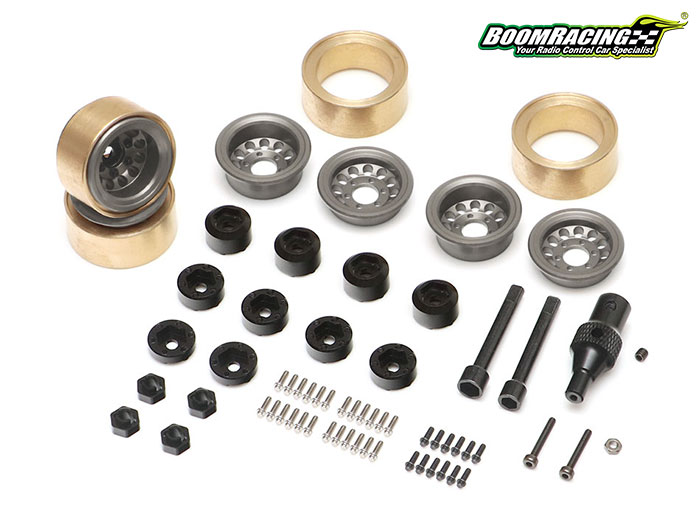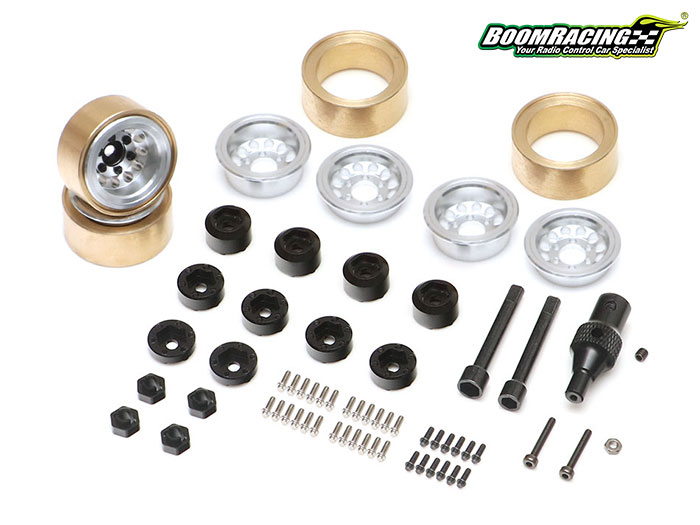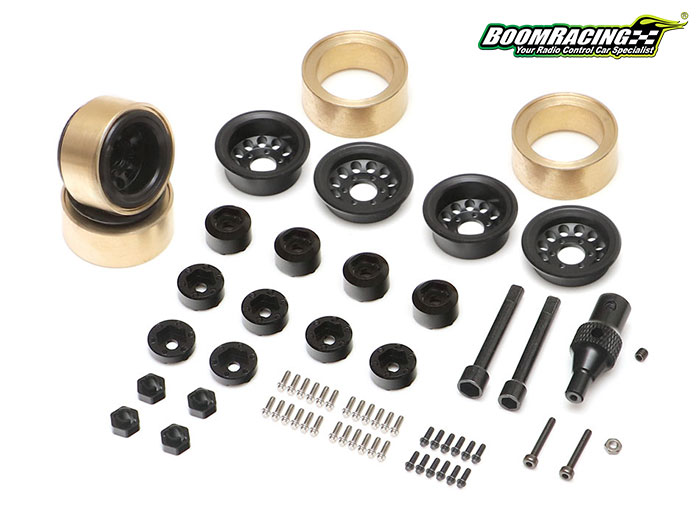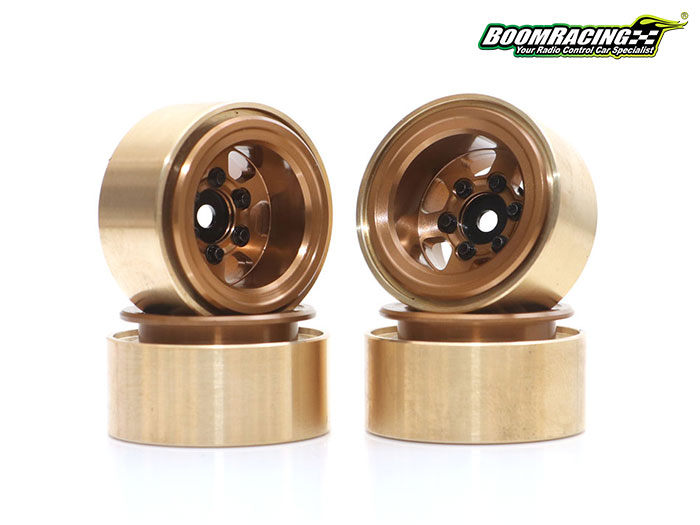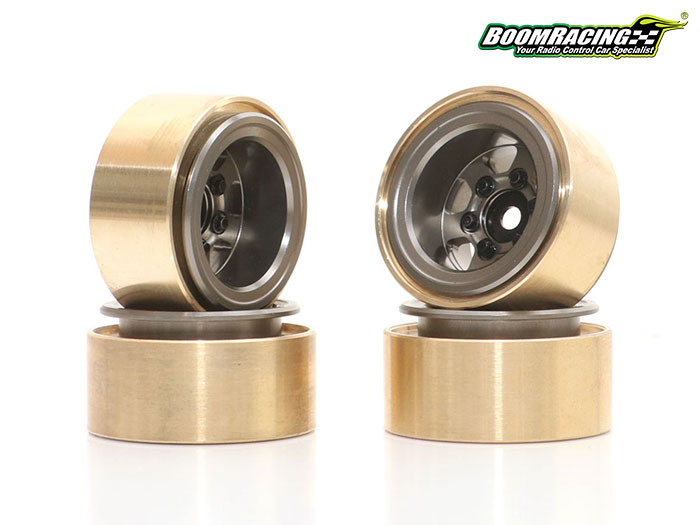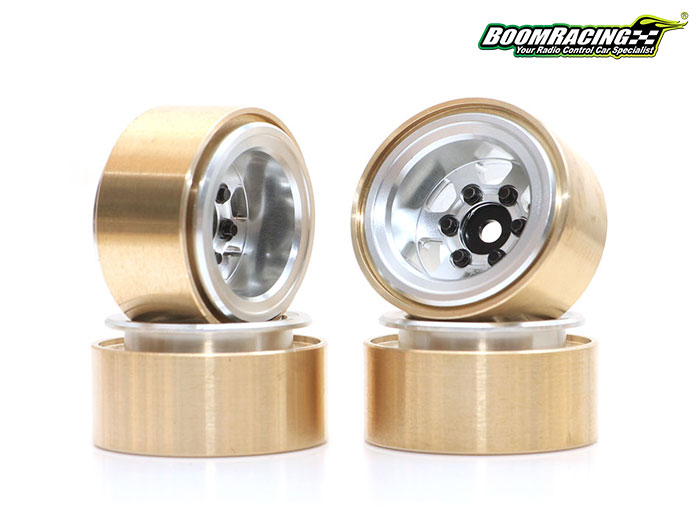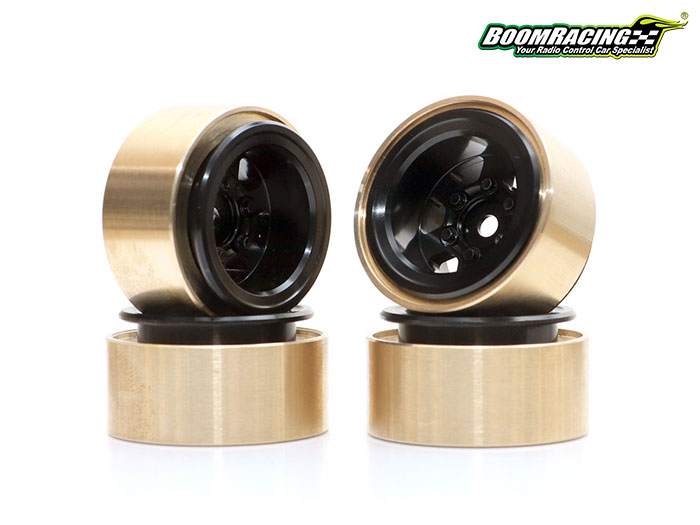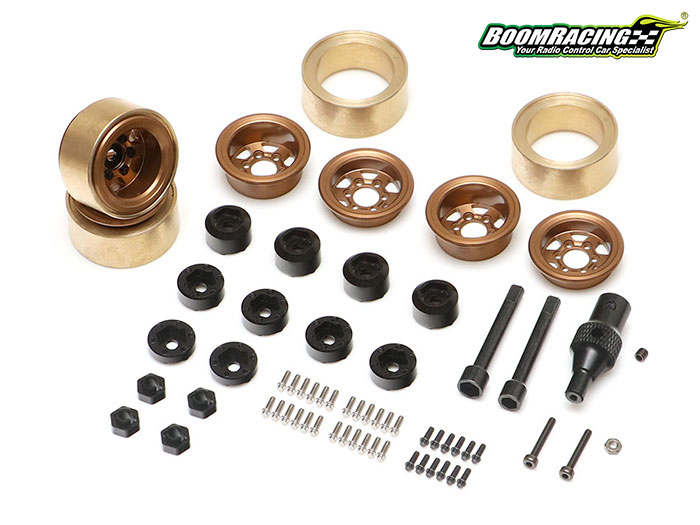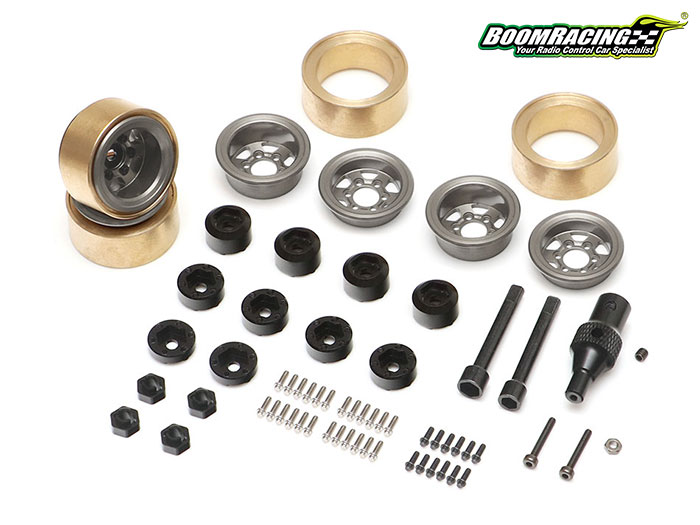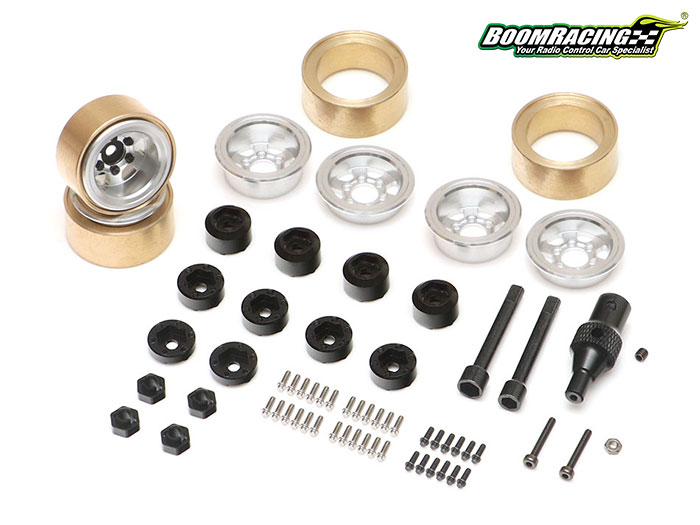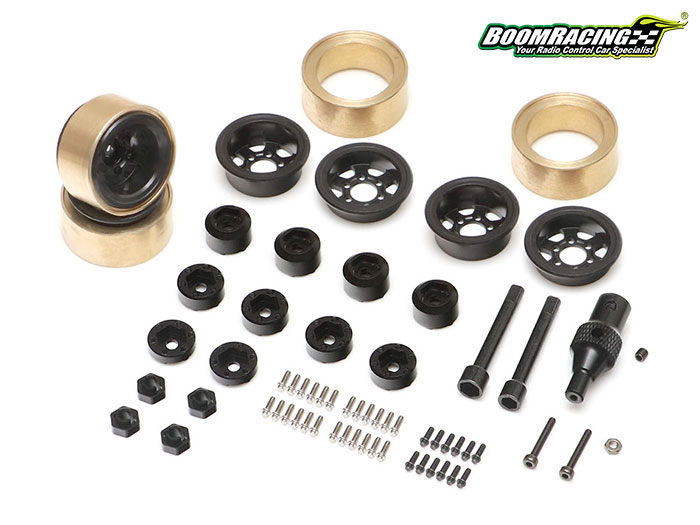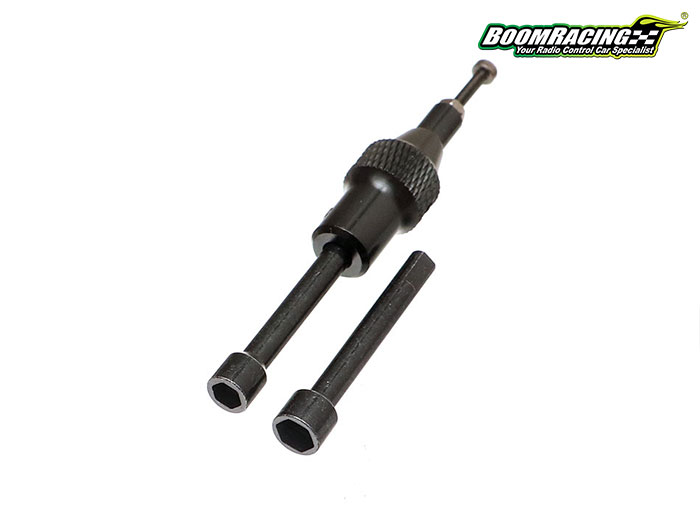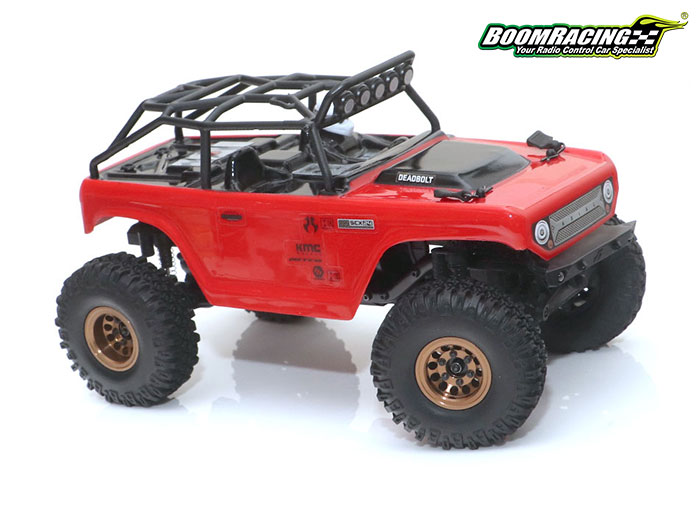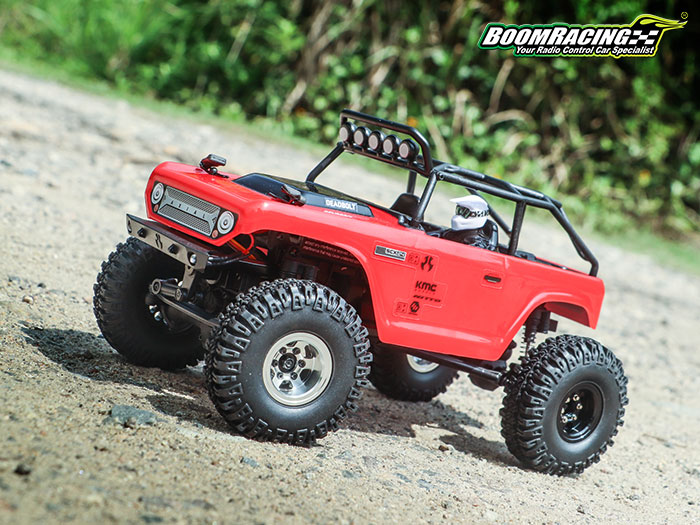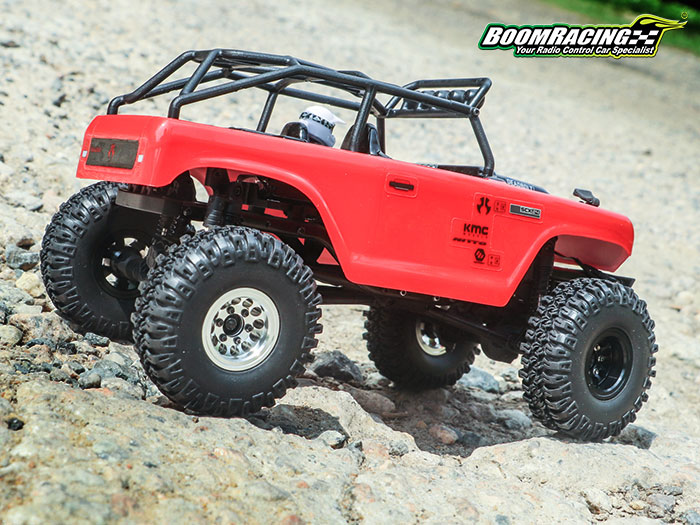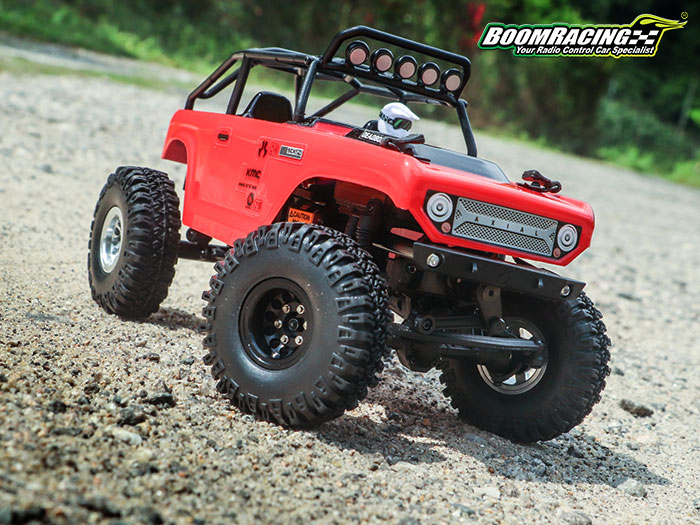 .