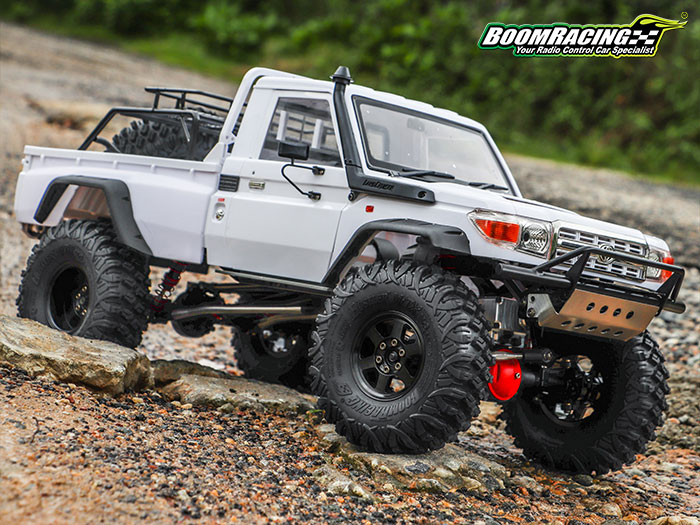 Boom Racing Narrow 1.9 HUSTLER MC2 4.75x1.5 Snail Slime Crawler
This latest narrow Hustler tire is packed with exciting performance features; including a super soft tire wall, side-wall protection to attack side-hills, smaller and tighter lug treads.
They come with a new soft open outer/medium closed inner form insert that has never been included in the past.
Being the 8th tire in the HUSTLER series, this all-new narrow 1.9"x4.75"x1.5" tall tire continues to push the limits of crawler tire performance. Made from Boom Racing's top-of-the-line proprietary Snail Slime rubber formula - making the HUSTLER tire soft, tacky and long-lasting.
Narrow MC2 VS MC2
+ Narrower width (1.5" VS 1.75" or 38mm VS 44.5mm)
+ Shorter lugs (3mm tall)
+ Thinner tire wall (softer)
+ Less inner ribs (softer)
+ More aggressively cut lugs (increase traction)
Compound: SNAIL SLIME Super Soft

For: 1.9" wheels
Size: 4.75" x 1.5"

Includes:
2x Narrow HUSTLER MC2 1.9" Tires SNAIL SLIME Super Soft Compound
2x Soft Open Outer Form Insert
2x Medium Closed Inner Foam Insert