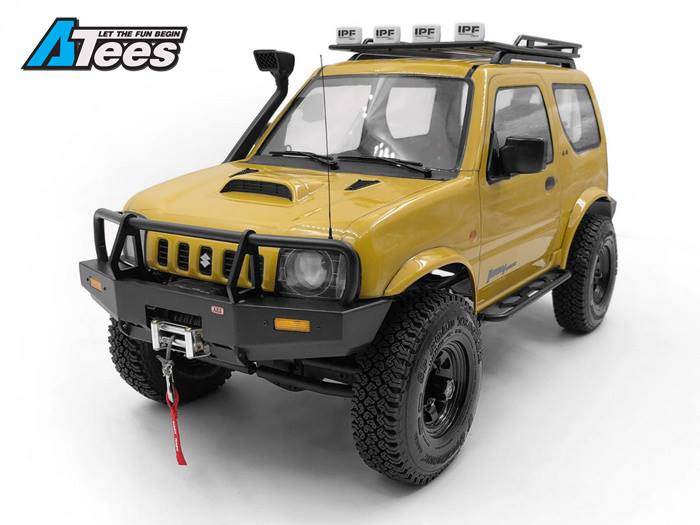 CCHand Body Accessories For MST Jimny J3 Body
CCHand releases a new series of scale body accessories for the 1/10 MST Suzuki Jimny J3 body.
Scale lovers rejoice! MST just released their new 1/10 lexan Jimny J3 body about one month ago. The good folks over at CCHand put in the overtime to bring out some great accessories for it in a very short time. Talk about production efficiency!
New parts include front bumpers, rear bumpers, ladder, roof rack, fuel tank, chassis guards, inner fenders, high break lights, window guards, snorkel guards, grill and metal logo deals, mirror plate, tire holder, windshield cover, hood vents and hood side vent.
Availability:
Chassis, body, parts and tires are available for purchase on ATees.com. All parts will be available on ATees.com before November 20, 2018 (Tuesday).
To build this truck:
Chassis: MST 1/10 CFX (front motor) or CMX (mid motor)
Body: MST 1/10 Jimny J3 lexan body
Tires: Boom Racing 1.55" SP Road Tracker tires (Gekko compound)
Wheels: 1.55" Team Raffee Co. Beadlock wheels or 1.55" Boom Racing 16-Hole Steelie Beadlock wheels