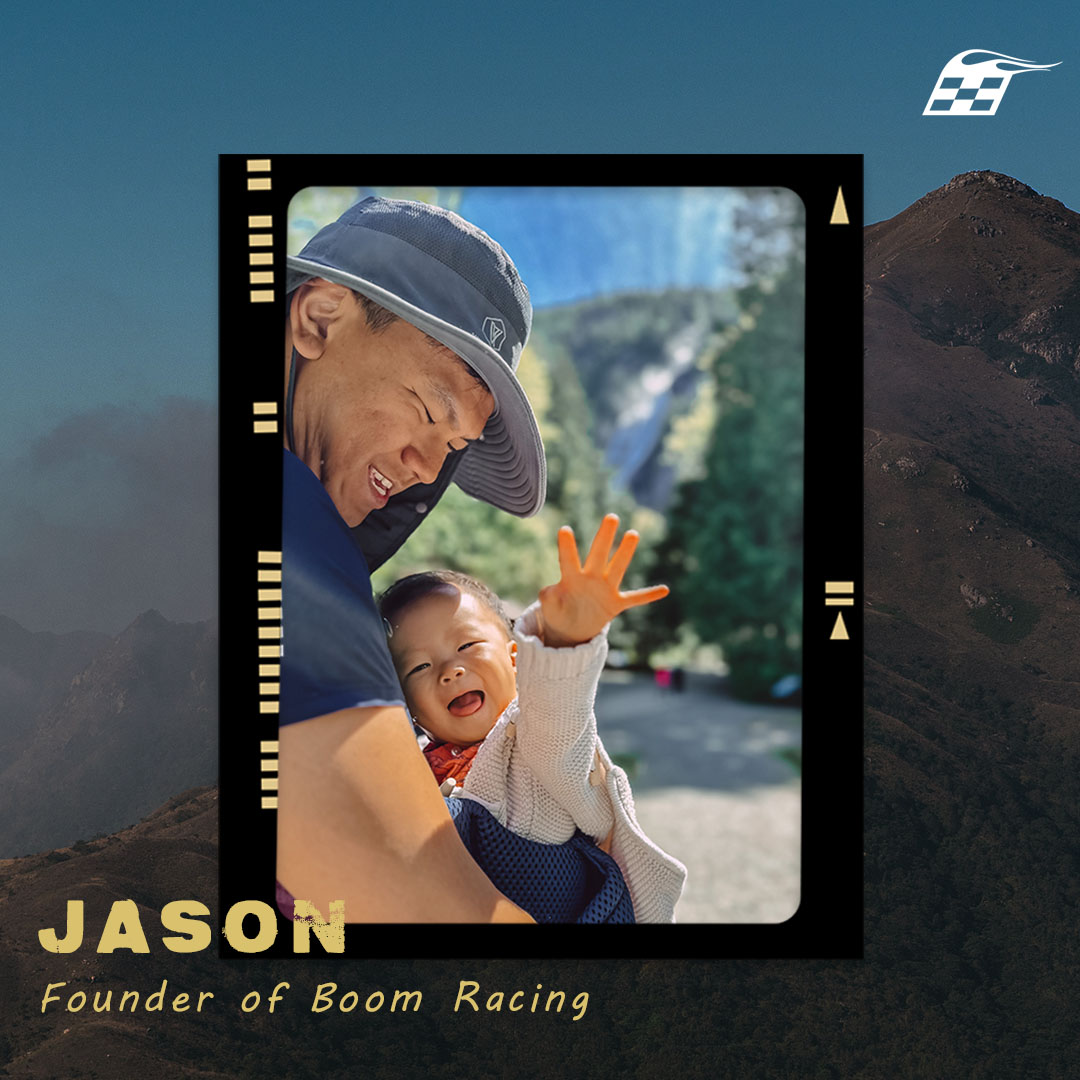 Celebrating Father's Day with Founder Jason Tsang
Boom:
Are there any father figures that you look up to?
Jason:
My dad is someone that I learn from. Even though he is not into model building, he allowed us to spend time on the hobbies my siblings and I enjoyed. He gave us a lot of opportunities to learn different things. My dad was very much into sports, so we played competitive junior tennis and golf tournaments growing up. I look up to many of the priests at the churches that I've attended (who we also call fathers). The number one father I look up to is our Father, who art in heaven.
Boom:
How do you describe your parenting style when you think about yourself as a dad?
Jason:
I hope to provide opportunities for Tobias similar to what I was given by my dad. Spending time with him is the greatest gift I can give to my son. I want him to grow up knowing he has the support of his family so he can develop his confidence and be ready for the world. I felt like I was lacking that during my childhood because my dad was quite hard on me. I started to understand things better as I got older. I'd like to let Tobias learn the most important things in life early on to guide him through life and hopefully find his passion and devote his time to it.
Boom:
How do you keep that RC passion going over the course of 24 years?
Jason:
I started building models when I was about eight years old; my older brother was a big influence on what I do today. I started with mini 4WDs, then static models, then a little bit of Gundams, then R/Cs. I've always done different things with modeling and building R/Cs. I remember I enjoyed shopping for R/C deals; as a twelve-year-old, I would bargain with the hobby shop owner (if you're a hobby shop owner yeah I was that annoying kid who bargains for a $10 pack of tires LOL). When I was around 14 years old, I found the opportunity to provide products to fellow R/C enthusiasts, so I learned how to sell products online. Next, I learned how to program as I wanted to have a website (this was in the early 2000s). For the next couple of years, I went on to get my undergrad and graduate degrees from Arizona State while working part-time on Asiatees Hobbies, which helped with family expenses which I'm very proud of. Two days after graduation, I was back in Hong Kong working full-time to build the company. For the next couple of years, it was full-on building the R/C business; learning the trade, meeting people, learning how to run and maintain a website, etc. The opportunity came to create our own in-house brand, Boom Racing, after a couple of years in the hobby business. We soon found ourselves developing products, and then moving up the ladder to develop complete R/C vehicles. I'd like to note that many of the changes were not voluntary; we had to pivot and adapt to the ever-changing economy and industry needs. So to answer the question, a new day always comes with a new challenge, and with new challenges, there are always exciting opportunities. That's what keeps me going every day.
Boom:
How do you tackle needing to be at different places for work while wanting to be home with your family too?
Jason:
My family will always be my priority, so if my family needs me, I'll show up. That makes everything easy to decide. Big credits go to my wife, Beth, and my family for allowing me to do what I do and what I enjoy doing. I've learned that time management is key, which I thought I'd become pretty good at before I became a dad... it's a whole new level now. Having clarity and a clear mind and being able to balance everything is key.
Boom:
What are your favorite R/C moments with Tobias?
Jason:
He's still very young, only 19 months old, so I don't have a lot of R/C moments with him yet. He's been enjoying all the R/C videos that I watch, especially the newly released Land Rover Series III videos. We got him a Matchbox Series III, so I think he can relate to it. He's also been product testing for our prototype products by pushing them back and forth constantly and trying to remove anything that might come loose. He's the cutest! I can't wait to build a truck with him.