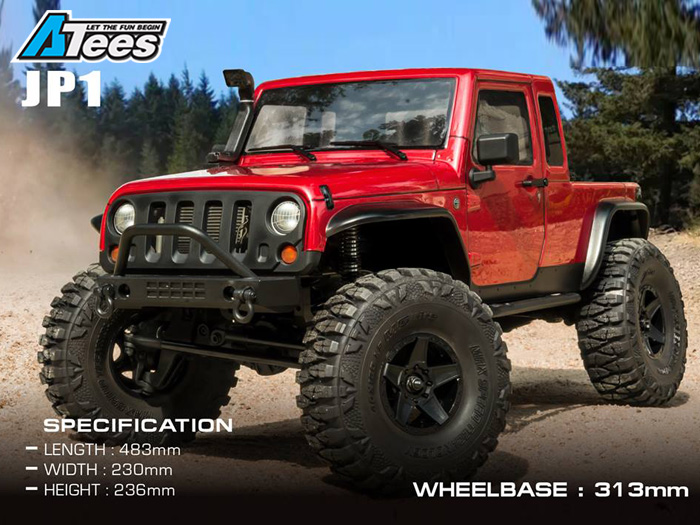 MST Releasing 1/8 CFX-W Kit With Jeep JP1 Body
MST has annouced it is releasing the new JP1 body with their popular 1/8 CFX-W kit.
The new JP1 lexan body has a 313mm wheelbase and fits directly on the CFX-W chassis. The new aggressive truck body comes with plastic snorkel, side mirrors, wipers, light buckets and grille.
The body will only be sold with the CFX-W kit in the beginning.
Specs:
Length: 483mm
Width: 230mm
Height: 236mm
Release date: Late December.
MSRP to be available.