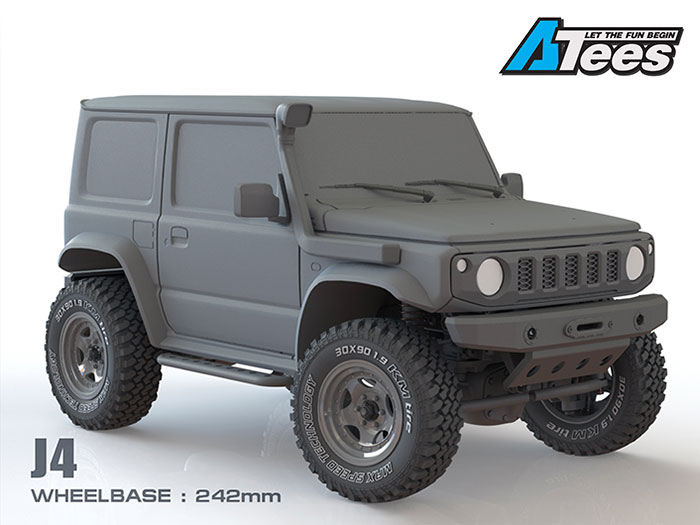 MST Suzuki Jimny J4 Lexan Body For CFX / CMX Chassis
The wheelbase is 242mm. Looks like it will include plastic molded front and rear bumper, body parts like snorkels, front grill and wipers.
Expected to be released in third quarter of 2020.
Will fit the CFX and CMX chassis.