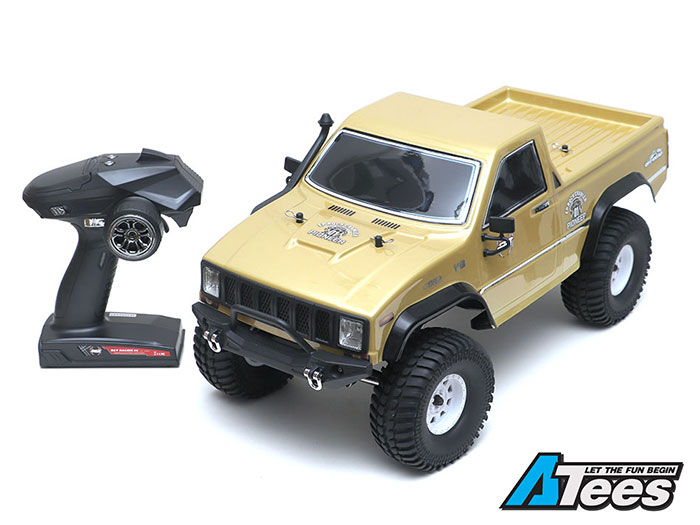 RGT 1/10 PIONEER 01 Scale Rock Crawler 4WD Pickup RTR
The all-new front motor RGT 1/10 Pioneer Rock Crawler Pickup has landed on ATees Hobbies. Here are the detailed photos.
The soon-to-be available RGT Pioneer has a chassis mounted servo setup with panhard bar. It includes universal shafts which increases the maximum steering angle to 42 degrees. Reduction gear in the front with split transmission system with stable low-speed torque output.
Features:
Main gear with slipper clutch
Metal gears in split transmission case
New adjustable central footplate
Receiver box includes external third and forth channel ports for additional electronic devices such as winch, LED and sound module.
Ergonomic design
Steel CVA (Front)
LED lights included (Front & Rear)
1.9" Super Soft tires
Aluminum shock caps
Shackles (Front & Rear)
Snorkel and Side Mirrors
Chrome Diff Cover
Specification:
Length: 560mm
Width: 240mm
Height: 240mm
Wheelbase: 313mm
Ground Clearance: 80mm
Gear Ratio: 56.6:1-33.3:1
Weight: 2600g
Motor: 550-17T
Servo: 15kg Waterproof
Battery: 7.2v 2000mAh
ESC: HW40A
Radio: 2.4Ghz with charging port and 4x AA battery option