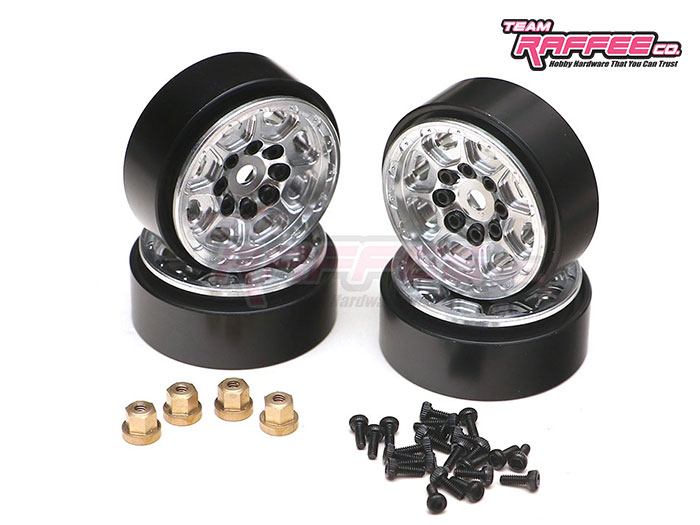 TRC Brass Upgrade Parts for Axial SCX24 1/24 RC Crawlers
Team Raffee Co. releases a series of brass upgrades for the Axial SCX24, including brass wheels and brass wheel weights.
Two sets of beadlock wheels are available, including a full brass set and an aluminum + brass set.

The brass wheel is black anodized, with the center ring made of brass and anodized black. The silver set has an aluminum face, with brass rings. Both sets include brass hubs are included.
List of brass upgrades:

Beadlock Wheel Specification:
True Beadlock Wheels
Weight: Brass (full brass 36g each / alum+brass 22g each)
Size: 1.1" (28mm) Diameter
4x Brass Wheel Hubs
4x Brass Center Rings