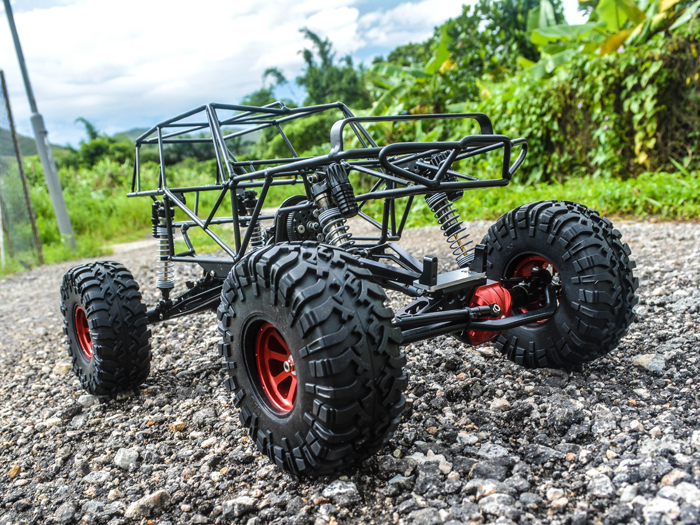 Axial Wraith Aluminum 2.2 Beadlock Wheel & Tire Set
The Axial Wraith set the RC Crawling world on fire once they were released by Axial Racing. If you are still not satisfied and want to upgrade it to a better and more agile crawling units, take a look at this TopCad 2.2 beadlock tire set!
The Wraith is designed to have excellent crawling and balance ability on the rocky terrains, which are fancied by many hobbyist.

TopCad has issued this part #23049, Aluminum 2.2 8-Spoke bead lock wheel & tire set, which is molded with a sticky compound rubber for excellent crawling ability on different kinds of rocks. The pattern of the tires is specially designed with unique mixed arrow pattern and S patterns, which is proven to have extra grip in different rocky surfaces and even sandy surfaces. These bead lock tires are using 8-hole bead lock rings to keep the tire securely locked on the wheel without the need for super glue. The replacement of the tires will also be easy by losing the screws of the becd lock wheel and replace the old tires with new tires. These tires come with foam which helps to support the weight of the car and add the traction for the tire. A single aluminum wheel and tire set only weights 356 grams, pretty light for the parts with these size and it will not add extra burden to the Wraith when climbing over high rocky lands!