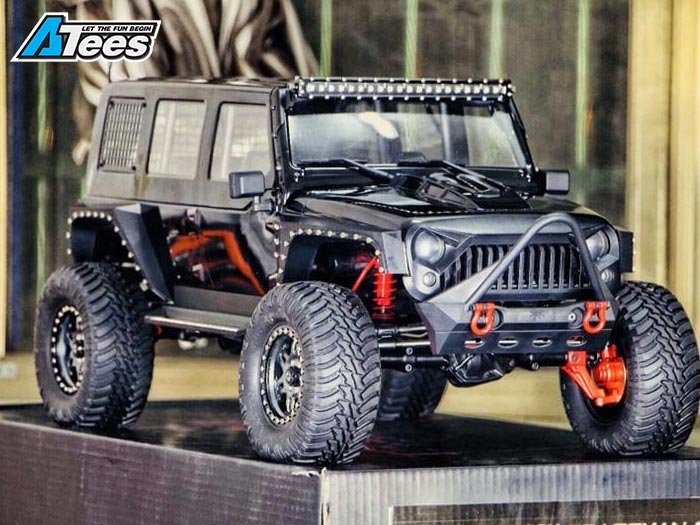 Traction Hobby Releasing 1/8 Founder II Rubicon Crawler RTR
Traction Hobby is releasing the all-new Ready-To-Run Founder II Rubicon crawler with all aluminum portal axles.
The Founder II combines the quality features of the Cragsman with the Founder I body with lots of extras. Additional features on Founder II include billet aluminum portal axles and a new chassis frame design to reduce weight.  There are multiple mounting positions on the steering knuckles for ackerman setup. The Founder II also comes standard with billet aluminum side rails and plastic inner wheel fenders for the Rubicon body.
Similar to the Cragsman, it comes standard with front and rear diff lock option and has a switch on the transmitter for 2WD and 4WD. It has a High/Low 2-speed transmission and the anti torque twist counter rotation center drivetrain to remove all torque twist for better performance on the trail. Full metal gears for durability (except for spur gear). It has a 45 degree steering angle with standard setup.
Electronics include:
Radio: Traction Hobby GT5 with 6 channels
ESC: HobbyWing WP-860-Dual-RTR 60A for brushed motor
Motor: 550 28T brushed


Tire/Wheel size: 5.3x2.2x2.6
Available before the end of March, 2019.
More information to be available soon.