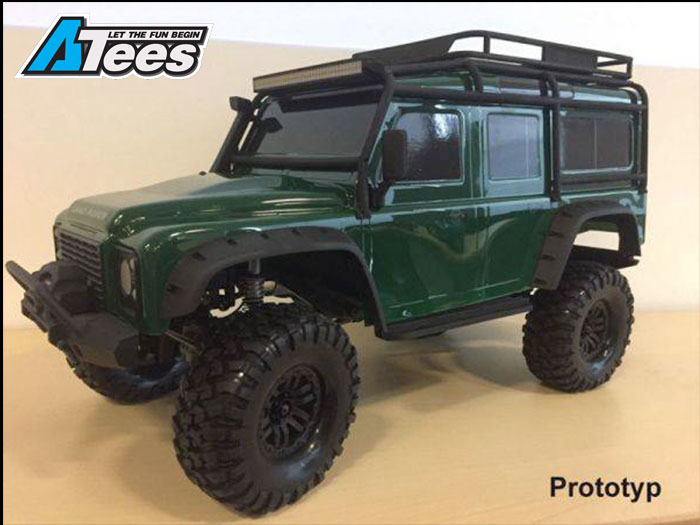 Traxxas Prototype Crawler D110 Defender
As everyone knows Traxxas is one of the fastest growing names in the Radio Controlled world. They have a huge range of different RTR vehicles that are very durable and good quality.
They always had little gap in their range as they never had a scale crawler but now they have taken ideas from all the different manufactures and combined it all and also adding a bit of their own twist to it. At the Nuremburg Toy Fair they had a D110 Land Rover Defender Scale Crawler prototype there showing it off and that will be available sometime soon. This new vehicle that Traxxas has come out with has a few unique features such as remote looking front and rear diffs and a two speed transmission as standard. A front center mounted motor and for extra ground clearance it has Portal axles. For rigidity it has a steel ladder frame chassis realistic looking front and rear bumper and a detailed Land Rover D110 Defender body with molded plastic accessories.   
Specifications:
- Steel Ladder Frame Chassis
- Front Center Mounted Motor
- Front & Rear Remote Looking Diffs
- Two Speed Transmission
- Portal Axle For increased Ground Clearance
- Detailed D110 Defender Body & Bumpers  

For more information click here