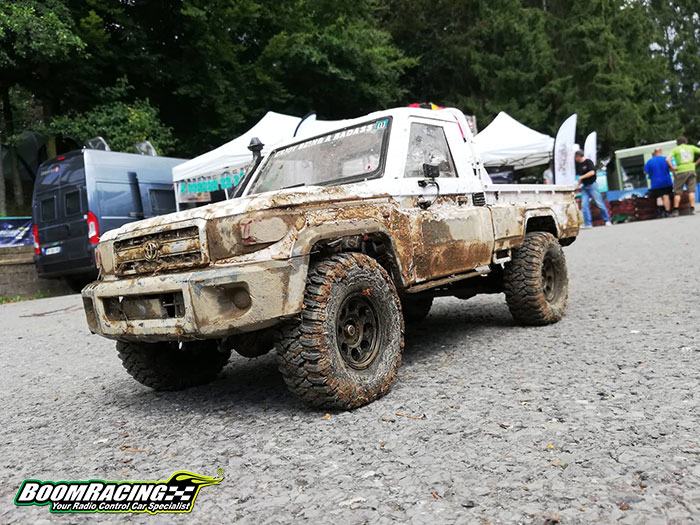 Andreas Hahn Certifies Boom Racing BRX01 At Belgium Recon G6
"The BRX01 performed great! I was driving the smallest tire at The Fix and had no problem to complete the course.
I had nothing to fix on the car! Most other drivers had to repair their vehicles multiple times during the race", says Andreas.

After the event Andreas did a complete inspection of the chassis.
"The only part that shows slight wear is the C-Hub, which have a little more play than at the beginning. The joints of the front and rear drive shaft also have minimal more play than at the beginning but still completely in the frame. All in all everything else is in absolute top condition, I would drive the next 12 Hour The Fix without any problems with this vehicle. Absolutely amazing little truck", says Andreas.

Congratulations on getting the Boom Racing BRX01 Recon G6 certified!
Special shoutout to the Rockbounce Crew for setting up the Belgium Recon G6 and to Brian Parker and Johanna Wechselberger for hosting.