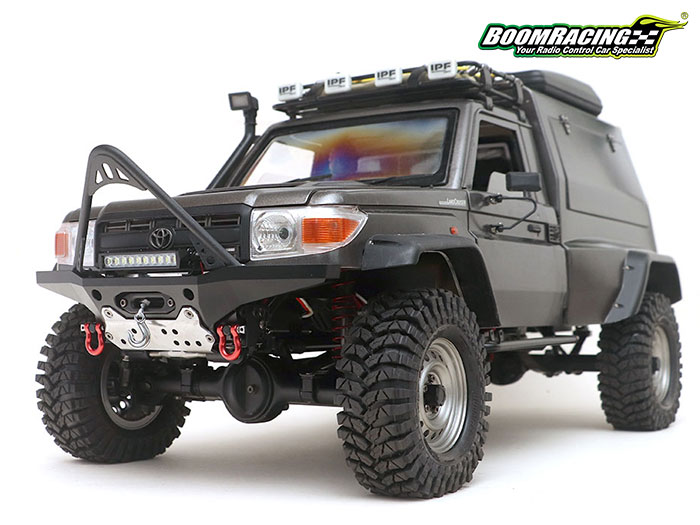 Boom Racing KUDU High Clearance Bumper Kit for BRX01 w/ LC70
Boom Racing releases this all-new KUDU™ High Clearance Bumper Kit (#BRLC7094) designed for the BRX01 chassis. This is a heavy-duty front bumper made from CNC billet aluminum to use with the LC70 body.

The aggressive Bumper sits higher than normal and has a bigger approach angle, giving the truck more clearance to go over bigger obstacles. The KUDU™ Bumper directly mounts onto the BRX01 and fits perfectly with the Toyota LC70 body. This bumper kit includes a realistic scale aluminum fairlead, a set of heavy-duty red anodized aluminum shackles, a CNC machined delrin skid plate, a Bull Bar Delete Plate and a Fairlead Delete Cover if you choose to keep the original look and/or do not use an internal winch.

The Bumper seen above is fully decked-out with KUDU™ Bumper optional add-ons. These optional accessories offer different looks and features including the Stubby Bull Bar and the Stinger Bull Bar, a 3S capable 50mm High Power LED Light Bar Set, a stainless steel slotted skid plate and a perforated version are available for the ultimate bumper conversion.
Features of the KUDU™ High Clearance Bumper:
Heavy-duty billet CNC aluminum bumper
High clearance design
High approach angle
Adjustable bumper mount for multiple bumper positions
Modular design with optional bumper accessories including Stubby Bull Bar, Stinger Bull Bar, Stainless Steel Slotted Skid Plate and Stainless Steel Perforated Skid Plate
2x 5mm hole for optional LED lights
Alum anodized shackles included
Alum fair lead included
Mount for optional KUDU Light Bar Set 50mm
Easy installation, four screws hold the bumper in place securely

Specification:
Length: 178.5mm
Height: 40mm / 59.5mm (Stubby) / 94.8mm (Stinger)
Width: 31mm / 33.5mm (Stubby) / 54mm (Stinger)
Weight: 110g (full kit installation)
Approach Angle: 48 deg (Delrin Skid Plate) / 49 deg (SS Skid Plate)

Fits:
BRX01 chassis
Directly fits Toyota LC70 Body
Adjustable bumper mount for custom fit to other bodies (please refer to the installation manual for exact bumper specification)

Includes:
KUDU High Clearance Alum Bumper
Delrin Skid Plate
Alum Bumper Adapter & Reinforced Steel Mount (Left & Right)
Alum Fair Lead
Fair Lead Delete Cover
Bull Bar Delete Plate
Shackle Mount Set BRLC70103
12.9 High-grade Hardware

Optional: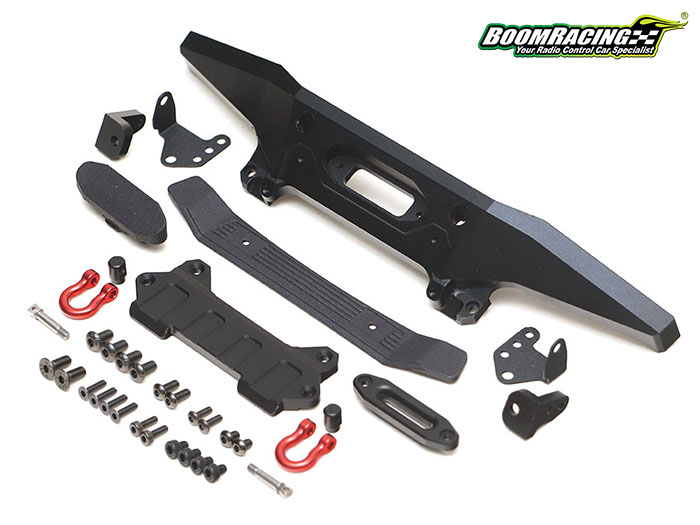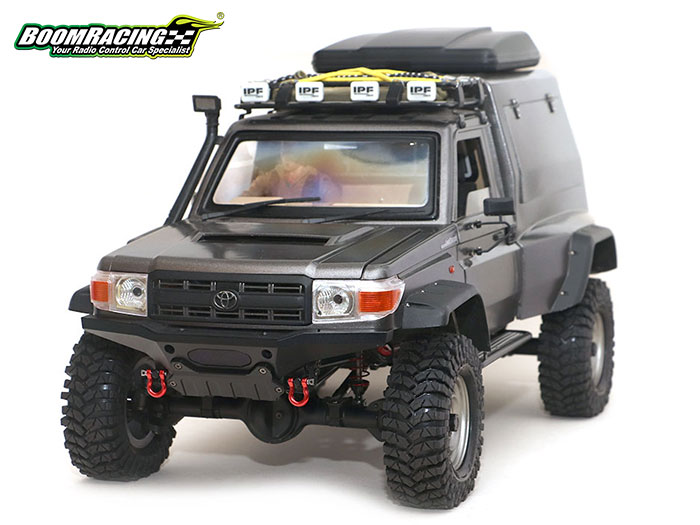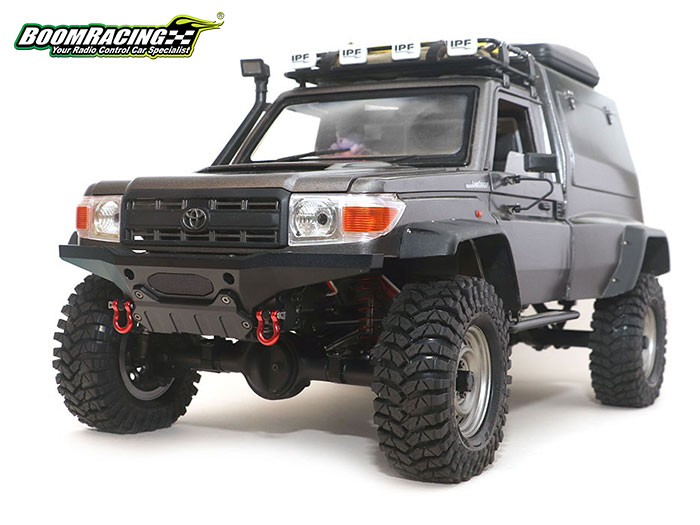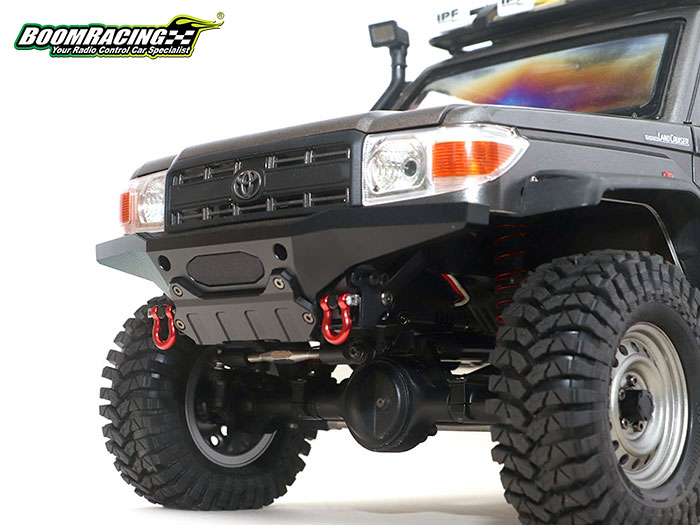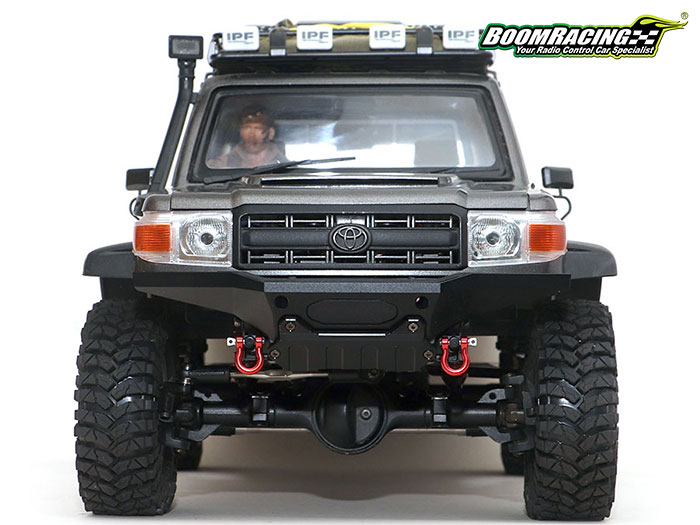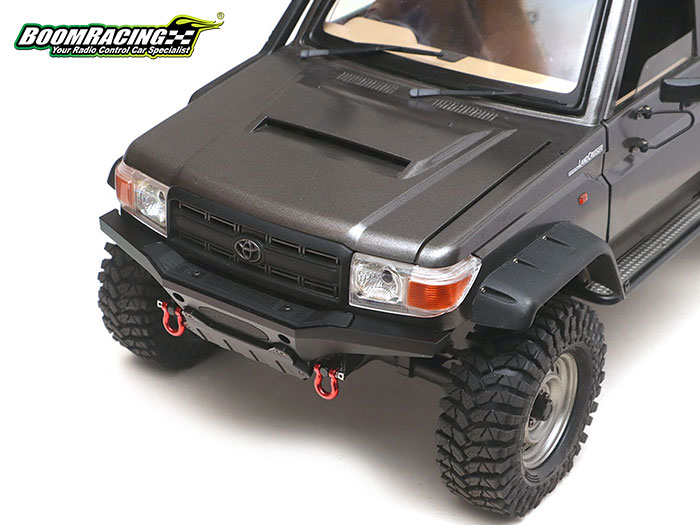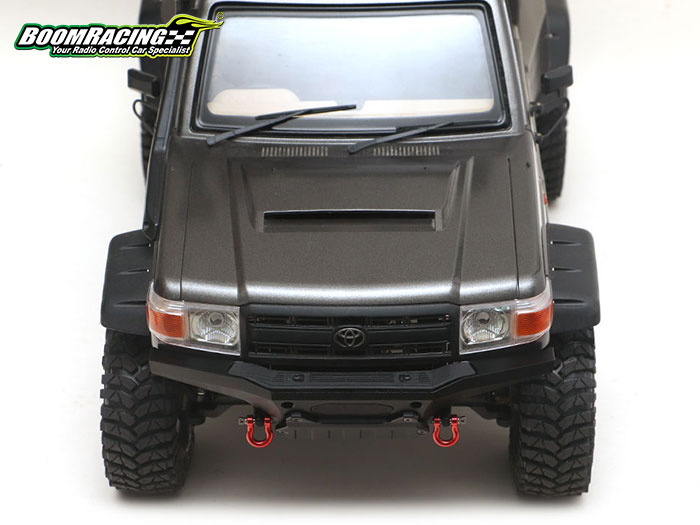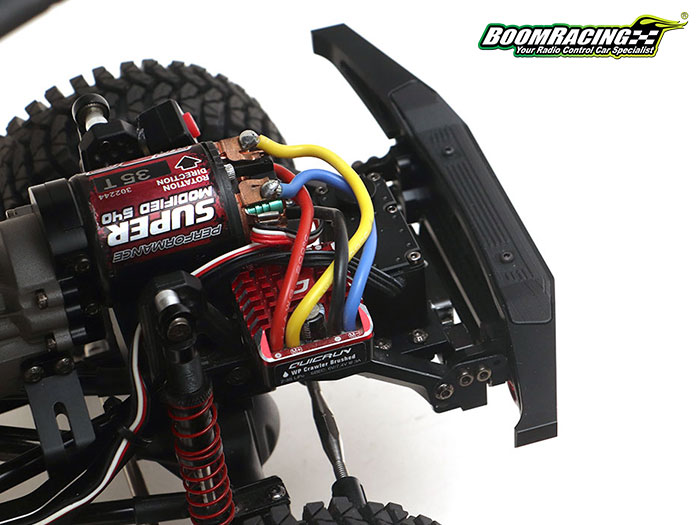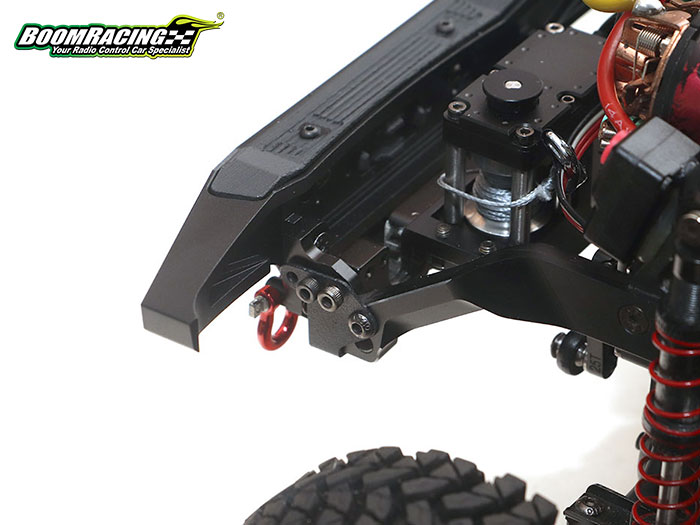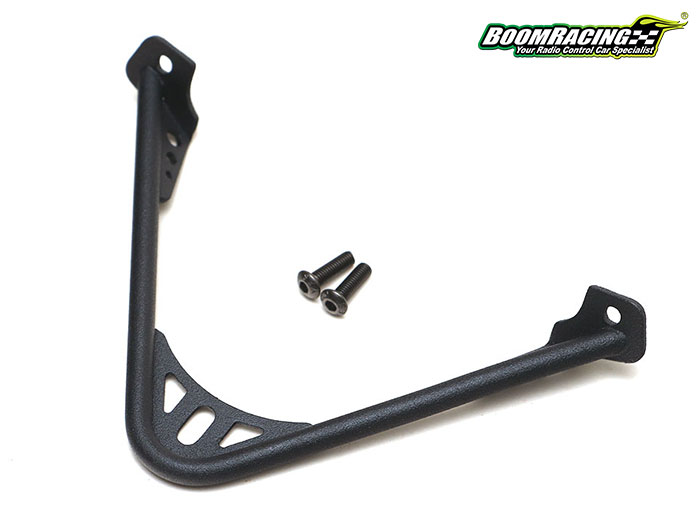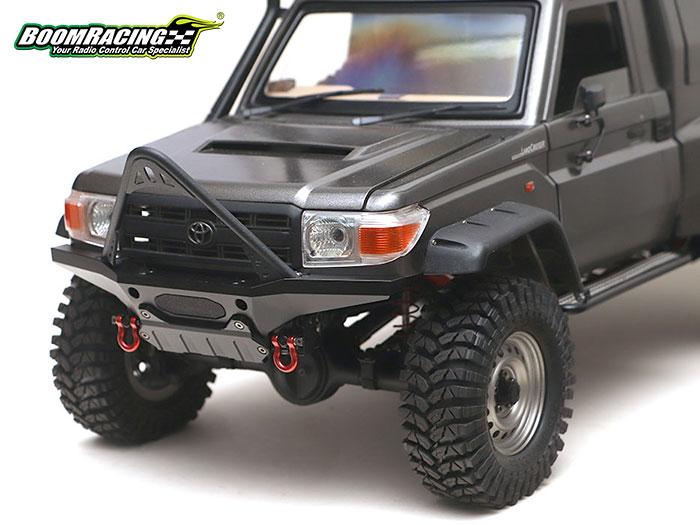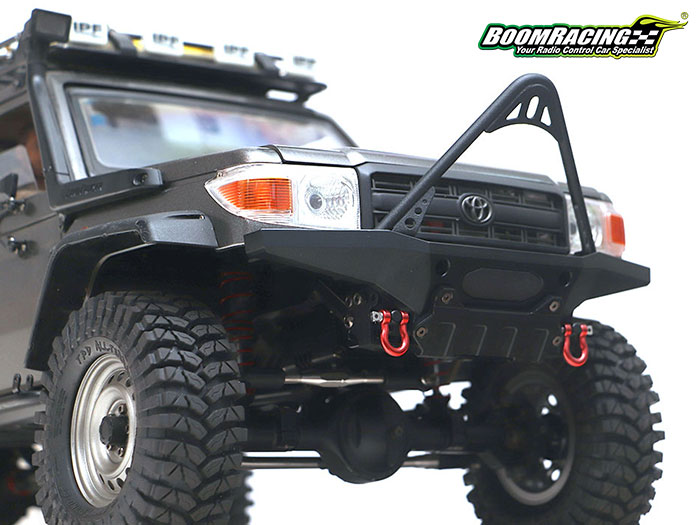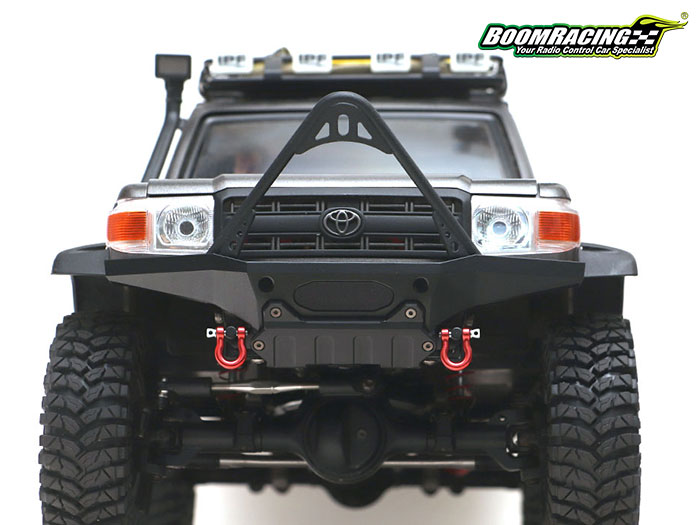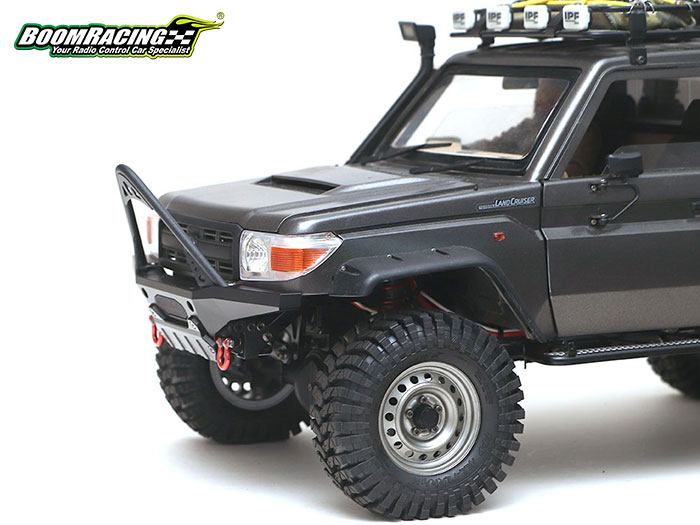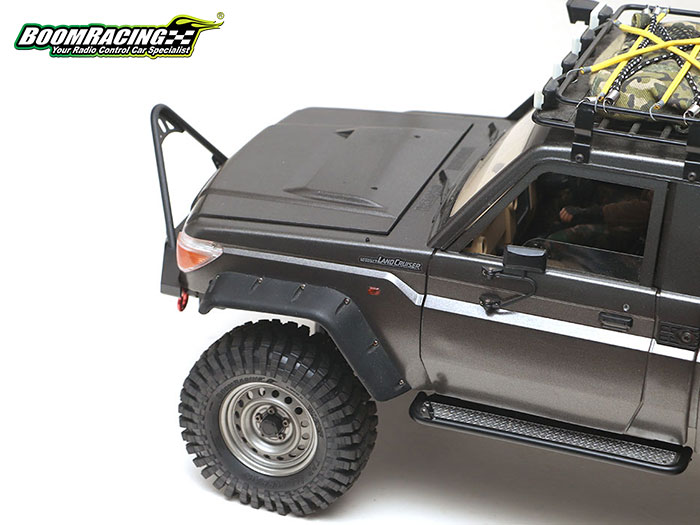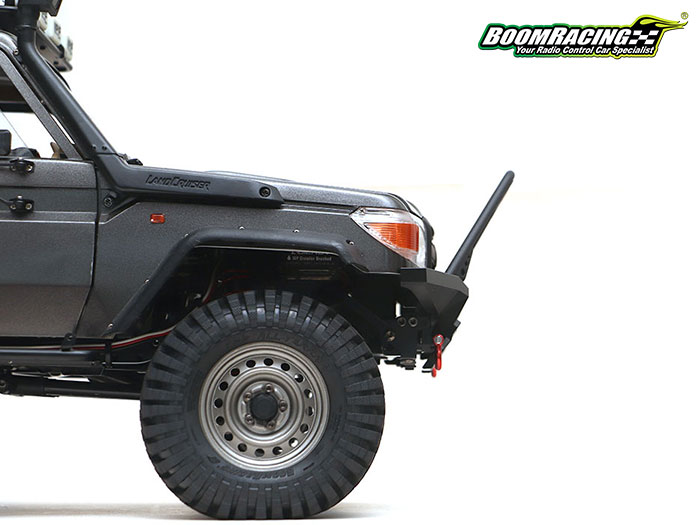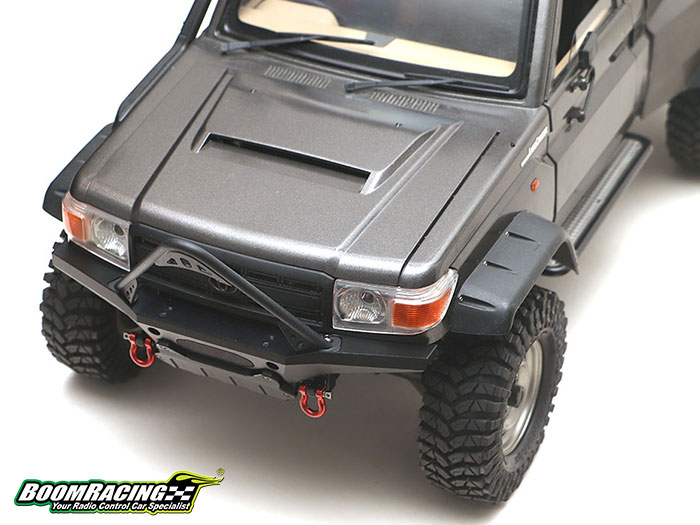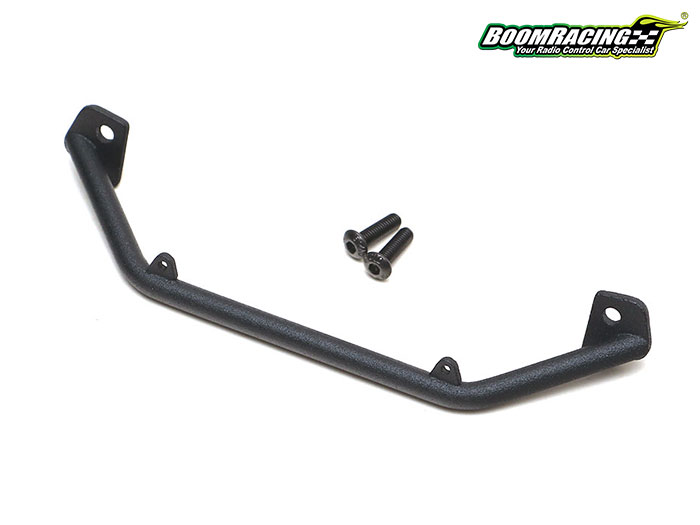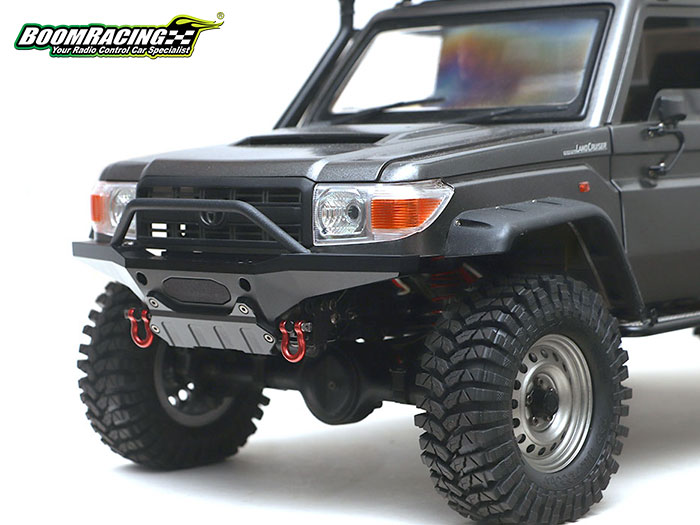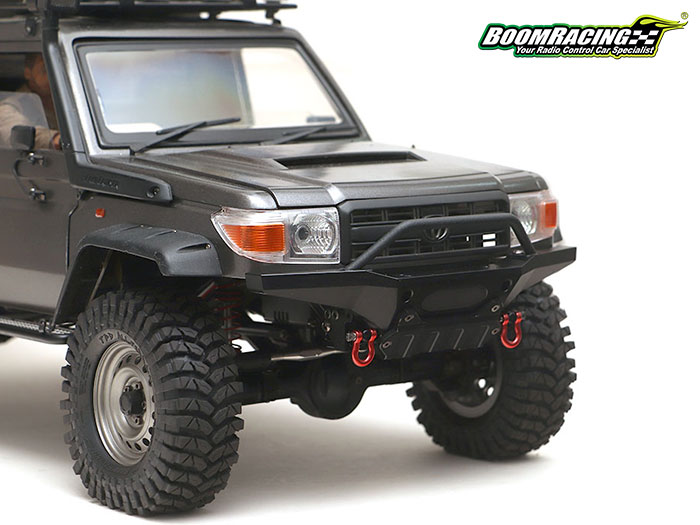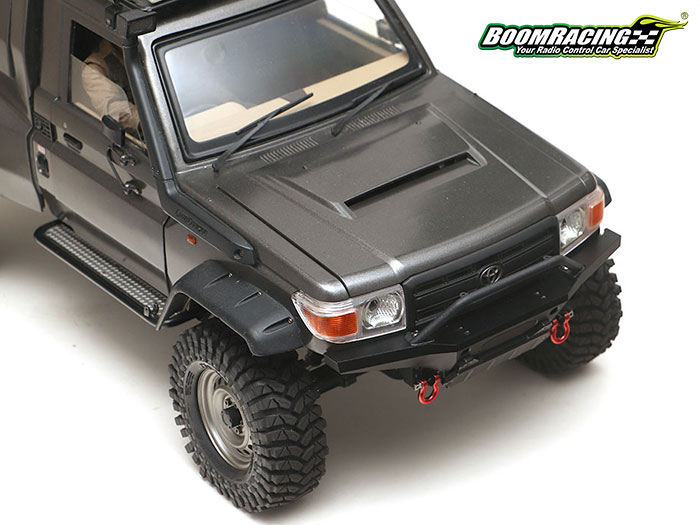 .