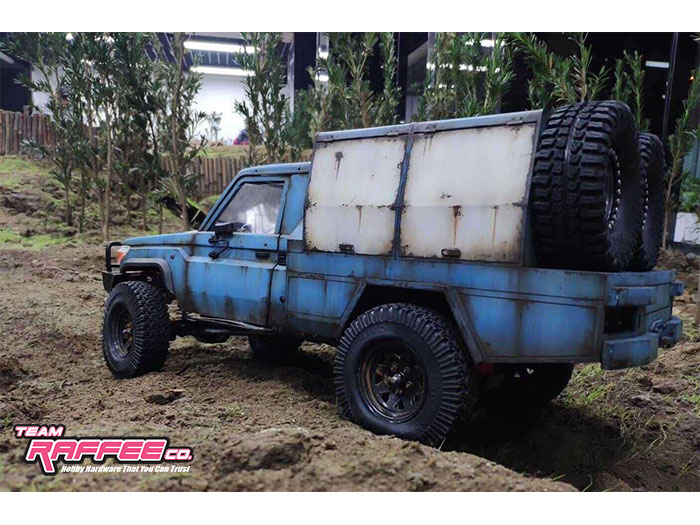 Team Raffee Co. Flat Bed Tray w/ Two Half Canopies for BRX01 LC70
This is a Team Raffee Co. Flat Bed Tray with Two Half Canopies for the Boom Racing BRX01 used with the Killerbody Toyota Land Cruiser LC70 body.
Features:
Made from strong ABS styrene­ sheets
Pre-built, one-piece flat bed tray with two half canopies
Uses the rear body hinge for quick access to the chassis compartment
Working doors with metal hinges for durability
Storage space inside all four half canopies
Direct fit to stock Boom Racing BRX01 with LC70 body (no modifications needed)
Includes:
Flat bed tray with two half canopies
3D Printed Mount for Flat bed tray and Killerbody LC70 Body (fits BRX01 w/ LC70 body)
Light buckets
Light lenses (unpainted)
Specification:
Size: 245 x 206 x 150mm (L x W x H)
Weight: 790g
Note: Does not include rooftop tent. Metal body mounts are not included (comes with the BRX01). Comes unpainted.